Showing 1 - 2 of 2 > Page 1 of 1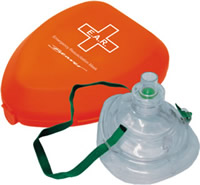 E.A.R. Face Mask - HS CODE - 90200000 C.O.O. - TW
Durable polymer face mask with fitting for O2 administration. Supplied complete with high durability, high visibility storage/carrying case. This face mask can improve efficiency of resuscitation techniques & save lives.
Product Code(s):
EAR FM
RRP: £15.30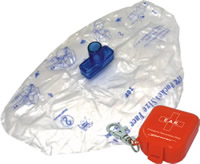 E.A.R. Face Shield - HS CODE - 90200000 C.O.O. - TW
Compact face shield that can provide a more effective seal & reduce the risk of material being passed back to the resuscitator. Complete with handy key-ring so you can always carry this essential equipment.
Product Code(s):
EAR FS
RRP: £3.65
Showing 1 - 2 of 2 > Page 1 of 1