ABOUT BEAVER SPORTS
In 1982 the company's founder, the late Dennis Walker, was involved in the flooring and furnishing business; mainly engaged in local government contract work, which at the time was a declining industry due to government spending cut backs. He had an interest in water sports and after some research turned to making wet suits in an effort to provide continued employment for his staff and small factory located above his carpet shop in Huddersfield, West Yorkshire. From these humble beginnings, Dennis soon recognised a niche in the diving world and Beaver soon became firmly established as a major global player in the SCUBA diving industry.
Martin Walker became Managing Director in 1987. Martin has been involved in his father's various ventures from a young age and has gradually developed and transformed the company into today's hi-tech market leader. He also continued his father's love of diving by training as a BSAC Dive Leader and a PADI Rescue Diver which has helped him develop a vast knowledge of the industry and firm understanding of the requirements of the discerning diver. Customer service has always been the main priority; this has been maintained by supplying the highest quality diving equipment, supported by the highest level of customer care.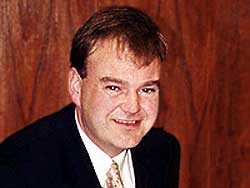 LOCATION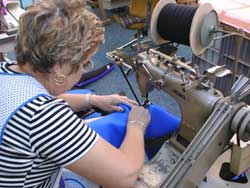 Beaver operated from their custom built, modern, bright and spacious, state of the art premises with a total area of nearly 30,000 square feet. The facility was split into dedicated areas for production, warehousing and offices, all of which provide a safe and pleasant environment. In March 2023 Beaver moved to a superb new premises at the other side of Huddersfield.
TECHNOLOGY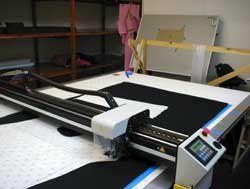 Beaver Sports have embraced computerisation in all aspects, from order proccesing, to graphic design and communication. Beaver utilise the latest technology to ensure that processes constantly remain modern & efficient. Beaver produce their own sales literature in house using a fully automated digital colour printing press. Brochures are printed, collated, folded, stapled and trimmed all with a single click of a button. In addition to their own requirements, Beaver also design and produce literature and documents for many third parties. All customer orders and stock control are performed using a bespoke computer database, ensuring smooth operation and real time information. Investment continues in technology and equipment to optimise processes whenever possible.
PRODUCTS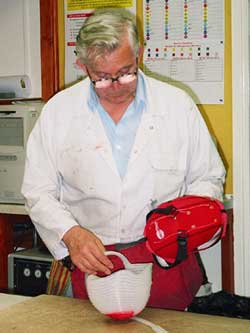 Beaver Sports has over 3,000 products within its range and are constantly reviewing and improving products to ensure that the company remains at the forefront of the diving industry. Amongst the many Beaver inventions that have been imitated and are now commonplace throughout the world are the semi-dry suit, soft lead shot pouches and belts; innovation has always been a top priority. Beaver's range is continually expanding and improving, they market a huge range of products to satisfy the demanding needs of commercial, military and sport divers.
They supply a selection of the best diving equipment and accessories from all over the world, all of which are CE marked to give you peace of mind. The key to Beaver's high level of service is the huge inventory of stock, held available on an ongoing basis for immediate delivery and 99% of products are dispatched the same day orders are received. Their products are available worldwide and Beaver are actively expanding their overseas markets together with increased market share in their core domestic business. Beaver remain keen to hear from potential customers and suppliers.
ENVIRONMENTAL RESPONSIBILTY
Beaver Sports know and understand how fragile our environment is and how important it is to reduce their carbon footprint and impact on our planet and are committed to improving sustainability and reducing waste wherever possible. As a result, Beaver take a comprehensive approach and are always finding new ways to maximise their responsibilty by continually reviewing processes.
For many years, Beaver have recycled items such as cardboard boxes for further use as packaging for customer orders, using waste neoprene material as protective packaging, recycling plastics, paper and other materials, ensuring product packaging is easily recycled, as well as being reused whenever possible. Beaver also provide a service for life-expired equipment, such as torches, to be recycled safely and responsibly. All materials have their use maximised and waste is kept to a minimum in all areas.
Beaver Sports welcome all suggestions and ideas regarding helping the world's environment in an efficient way.
BEAVER SPORTS FORMER PREMISES AT FLINT STREET, FARTOWN, HUDDERSFIELD.