Showing 1 - 5 of 5 > Page 1 of 1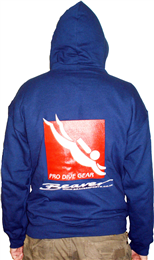 Pro Dive.. Hooded Top
'LOOK COOL BE WARM' in this classic pullover style, high quality navy blue Hoody. Printed in two colours with the new "PRO DIVE GEAR" artwork app. 100mm square on the front and app. 300mm square on the back.
Product Options:
Suit Sizes
Large, Small, Medium, Extra Large, Extra Extra Large
Gender
Mens
Product Code(s):
HTP L
,
HTP S
,
HTP M
,
HTP XL
,
HTP XXL
RRP: £26.95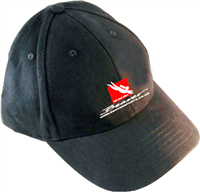 Pro Dive Gear Baseball Cap - HS CODE - 65040000 C.O.O. - GB
Stylish 'Pro Dive Gear' baseball cap with superior quality embroidered Beaver logo. A perfect way to look cool and keep the sun out of your eyes & show you use the best brand in the scuba market. The cap features a fully adjustable rear band to suit most head sizes. COLOUR: BLACK.
Product Code(s):
PCAP
RRP: £9.95
Showing 1 - 5 of 5 > Page 1 of 1